Gao Jinhua: China's aerodynamic tools market is getting better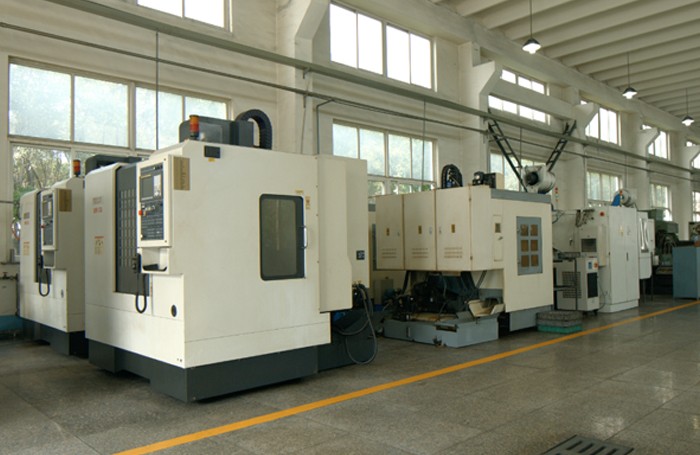 As more and more business households move towards the brand management, some domestic and foreign famous products have been introduced to meet the needs of different consumers. Pneumatic tools is one of them. According to reports, it is advanced in manufacturing technology, materials and measurement control than electric tools. In this connection, the reporter interviewed Stanley Research Center, pneumatic tools industry researcher Mr. Gao Jinhua.
Gao Jinhua believes that the market for pneumatic tools is bullish on the merchants. On the one hand, the technical requirements are relatively high. Most of the products were mainly imported from the United States, Germany and Japan before. Most of the products in the hardware market are mostly made in Taiwan. Now with the improvement of domestic production technology, like Wenzhou, Shanghai, some companies have introduced pneumatic tools products. Gao Jinhua introduced the use of pneumatic tools is very wide, Guangdong, Shanghai, Jiangsu, Fujian and other coastal provinces of the assembly industry, machinery, transportation and Yongkang scooters, electric bicycles, motorcycles assembly car repair shop and some assembly line Business enterprises and manufacturers have used pneumatic tools, such as the city's Xingyue, Zhengyu, Changlong and other enterprises. These pneumatic tools are also widely used in places where power tools are not easy to use, such as carpentry, locking system, gas stations, chemical industry and so on. Coupled with further service to follow up, eliminating the concerns of customers in the past worried about the product is nowhere to repair the maintenance, the sales momentum of pneumatic tools to be further stabilized.

Gao Jinhua said that the use of pneumatic tools and electric tools, or even worse, it is small and exquisite body, long life, high safety, and more energy saving. As far as the current situation is concerned, its specifications are relatively complete, such as wind chisels, gun drills, polishers, impact wrenches and the like, but since its market price is generally higher than that of power tools, it also becomes Pneumatic tools are not commonly used one of the main reasons. However, according to Gao Jinhua, as the domestic production technology continues to improve and mature, the price of pneumatic tools will gradually decline.
Pneumatic tools is a manual tool upgrade, compared to the traditional manual tools, pneumatic tools more adequate power, easy to operate and not easy to cause harm to users, but also in some special working environment can also be widely used, pneumatic tools are becoming hardware Tool industry is an important branch point.

China Science and Technology Hardware City Market as the country's largest hardware market, bringing together the country and the world's various hardware products. In this diverse and highly competitive market, the number of shops engaged in the sale of pneumatic tools is increasing year by year, reflecting the growing market for pneumatic tools.

Three Swords Tools Co., Ltd. is the hardware market in the city sold the first pneumatic tools such as pneumatic nail products business households. The company sales department mainly engaged in "three-yu" and "big" two independent brands of trachea, joints and blowing dust guns. With unique technology, excellent and stable product performance and perfect after-sales service, our products are favored by domestic and foreign customers and exported to many countries and regions such as Europe, Japan, the United States and other countries and regions. Hu Jian, director of more and more optimistic about the market prospects of pneumatic tools. He told reporters that pneumatic tools in foreign countries have been widely applied to auto insurance, hardware, construction and other industries, the use of more secure and convenient, in recent years, the domestic market demand continues to rise. In terms of working ability, the pneumatic tool can be operated simply by operating the air supply valve handle and adjusting the control valve, and can provide more levels of selection in the speed range. Compared with the electric tools in the same output power A small amount of light, more suitable for long hours of work, does not appear fever. Even if the compressed air engine overload occurs, the tool just stops rotating, once the overload phenomenon is released, resume normal operation.

Gao Jinhua also said that in terms of environmental capacity, pneumatic tools, water resistance stronger. Although immersion water is harmful to the tool, it does not spark like a power tool and cause harm to the human body. And pneumatic tools can use the internal combustion engine air pump, can adapt to a variety of adverse or harsh environment. Gao Jinhua introduced in the economy, the initial investment in electric tools lower, but long-term use of high energy consumption, and tool maintenance, replacement costs are not low. Pneumatic tools for the initial investment needs to establish a pneumatic piping equipment, but the long-term use of energy consumption and tool maintenance costs are lower.
Gao Jinhua believes that with the rapid development of pneumatic tools industry, more and more businesses will be optimistic about the pneumatic tool market. On the one hand, its technical requirements are relatively high. Before, most of the products were mainly imported from the United States, Germany, Japan and other countries, most of which were produced in Taiwan. And now with the improvement of domestic production technology, some enterprises in our city have developed and manufactured pneumatic tools, which have been used in industries such as scooters, electric bicycles, motorcycle assembly and automobile beauty.

At present, more and more aerodynamic tool operators to the brand management route, some domestic and international famous products have been introduced Hardware City market to meet the needs of different consumers. With the continuous improvement of domestic production technology and maturity, the development of pneumatic tools will be wider and wider.

Please feel free to give your inquiry in the form below.