S30 Pneumatic Grinder
Brand : CHUNLONG
Product origin : Shandong China
Delivery time : 3 Months
Supply capacity : 3000 Units
Chunlong pneumatic grinder is a handheld tool used for grinding and eliminating. It can be widely used in many occasions through changing different grinder head, such as removing burrs and oxidizing layer in the forging and casting process, polishing welding seam, sand polishing and buffing in the shipbuilding, steam boiler and other machine manufacturing and maintenance work.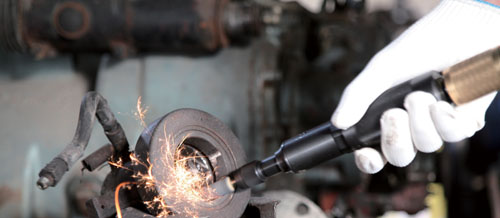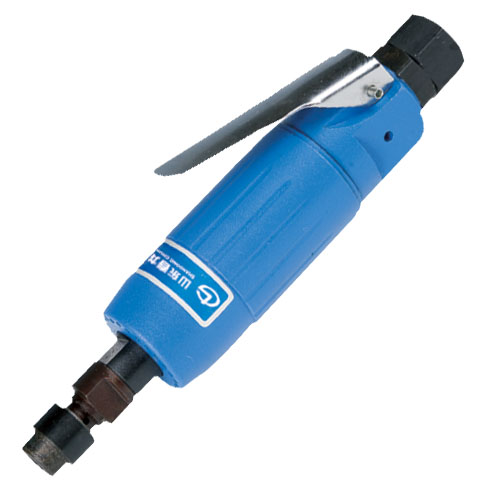 Wheel diameter: 30mm
Air pressure: 0.5MPa
Free speed: 18000r/min
Air consumption: 9.2L/ s
Nominal power: 0.21kW
Overall length: 178mm
Net weight: 0.4kg
Air hose: 10mm
General Safety Instructions
Warning: To reduce risk of injury, anyone before using, installing, maintaining the pneumatic tools must read and understand this safety instruction.
1、Compressed air can cause injury. Do not to aim the pipe at oneself or others. Do not blow the dust from your clothes with the compressed air.
2、Check the pipe frequently, repair or change the loose or broken one in time. All the accessories (such as: sockets, bits of screwdrivers and drills etc.) must be firmly installed.
3、Turn off the air supply source and disconnect the tool from the hose when the tool is not in use, changing parts, or repairing the tool.
4、To avoid the possible damage to one's body, at any moment the wearing of eyes protect glasses and face protection is essential when operating or changing the tool parts.
5、When operating the tools, do not wear hand decoration, necklace, scarf or tie in order to prevent any possible hurt. Do not wear loose clothes and always keep distance with the tools.
6、The nonprofessionals by oneself cannot revise the construction of the tool or change the parts from other manufacturers.
7、Do not directly touch the turning anvil. Wear gloves in your work to avoid the injury to your hands or other parts of your body.
8、Do not leave excess hose on the walkway or the working area to prevent the workers from tumbling or slipping.
Please feel free to give your inquiry in the form below.