QGS4 Pneumatic Grinder
Brand : CHUNLONG
Product origin : Shandong China
Delivery time : 3 Months
Supply capacity : 3000 Units
Chunlong pneumatic grinder is a handheld tool used for grinding and eliminating. It can be widely used in many occasions through changing different grinder head, such as removing burrs and oxidizing layer in the forging and casting process, polishing welding seam, sand polishing and buffing in the shipbuilding, steam boiler and other machine manufacturing and maintenance work.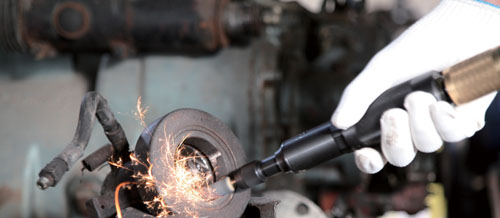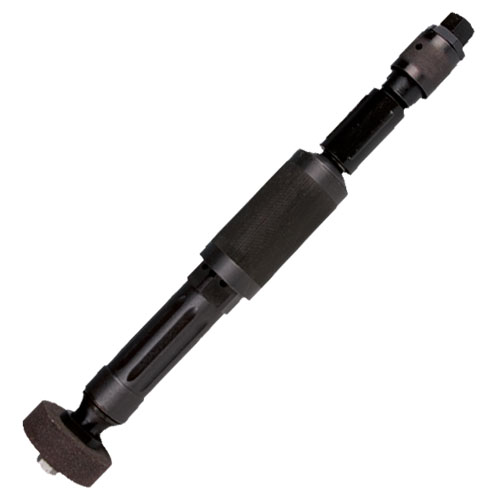 Wheel diameter: 60mm
Air pressure: 0.5MPa
Free speed: 14000r/min
Air consumption: 11.0L/ s
Nominal power: 0.368kW
Overall length: 392mm
Net weight: 1.7kg
Air hose: 10mm
Usage & Maintenance
1、The air pressure should keep 0.5Mpa. The air-supply pipe shall be with fine air-water filter and oil Lubricator. The plastic pipe must be in good condition and the joints are firmly fixed and airproof.
2、The tools cannot under the high pressure turn long hours with no load in order to prevent wearing away the spare part which will result in the function descent.
3、The lubrication of the machine chooses to be the No.30 machine oil, and bearings, impact mechanism No.3 lithium lubrication. Before each shift, a little amount lubricant oil should be infused into the joints.
4、The tools should often be maintained, repair period depends on the use degree.
Please feel free to give your inquiry in the form below.